Home fitness has gained popularity in the last few years. Having the best spinning bike app only makes that experience better. With the implemented social distancing restrictions of COVID-19, cycling enthusiasts are forced to find innovative ways to create a spin class experience at home.
The best spinning bike app should have several qualities, including:
Affordability
Accountability
Special features
Realistic experience
Customization
Spinning apps allow you to track success, follow a training program, and reach your goals. With several different spinning bike apps on the market, deciding which is best may get confusing. At MyBikeXL, we love all things bikes, and we want you to have an enjoyable experience with your bike. To help you find the best spinning bike app, we've collected some reviews on the top spinning apps on the market.
Comparison Chart
This was a no-brainer for any list of best spinning bike apps. Created by a leader in fitness equipment, the Peloton app supports you in a variety of class types, including:
Cycling
Stretching
Running
Strength
Pilates
Yoga
Meditation
The Peloton app comes with a free 30-day trial, letting you test the waters before committing to a monthly subscription. Watch live instructors on-demand from the comfort of your home and track your metrics as you go. Calories burned, average speed, elevation, average pace, and distance are all tracked with your app.
Peloton also offers challenges, earning achievements as you go. This works as a motivator to keep you moving.
Peloton offers an outdoor run buddy setup to connect to your app while outdoors. Unfortunately, though, they haven't added a ride buddy yet for outdoor cyclists.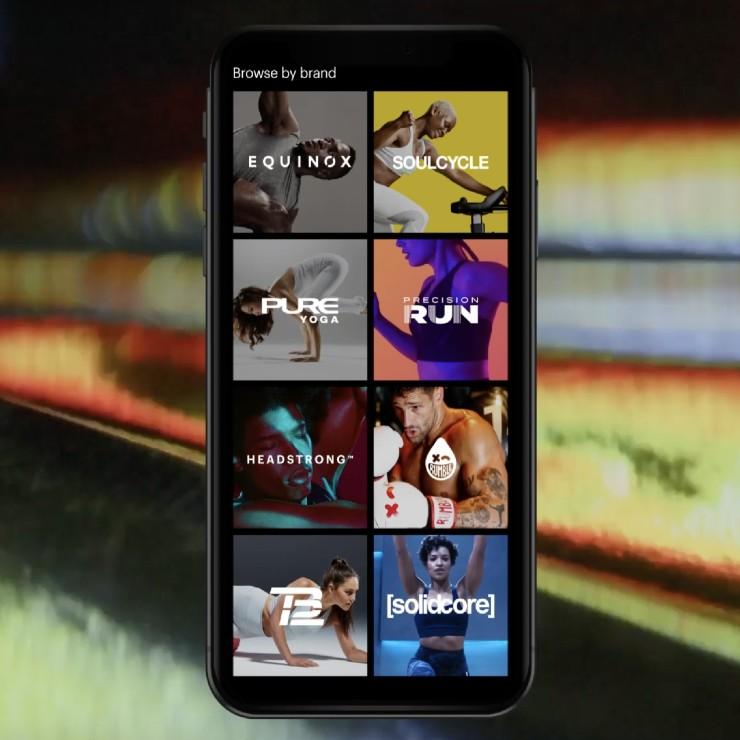 Soul Cycle is a major player in the indoor spinning arena, and Equinox Plus gives you the power to bring Soul Cycle home. A subscription gives members unlimited access to classes, workout tips, and immersive digital classes.
Along with the Soul Cycle workouts, Equinox Plus users can access classes on:
Yoga
Tabata
Running
Boxing
Pilates
TB12
Equinox Plus is among the best spinning bike apps for many reasons. However, they do fall short in some areas compared to other leading players. While Peloton offers a 30-day trial, Equinox Plus only offers a trial for seven days.
Cycling is a popular modern workout, but it's been around for a long time. Cardio Cast, formerly known as Cycle Cast, was created in 2014. It offers both on-screen and audio workouts, with unlimited access to more than a thousand lessons.
Cardio Cast is pegged as one of the best spinning bike apps because it's so versatile. Use the app for cycling at home or a variety of other class types, such as:
Walking
Jogging
Running
Elliptical
Rowing
Yoga
Body Weight
Cardio Cast partners with Amazon, letting cyclists earn Amazon rewards as they use the app. Members also become part of the "Cardio Crew", a community of Cardio Cast subscribers with like-minded goals and interests.
Currently, Cardio Cast offers a 7-day free trial and supports dog walker workouts.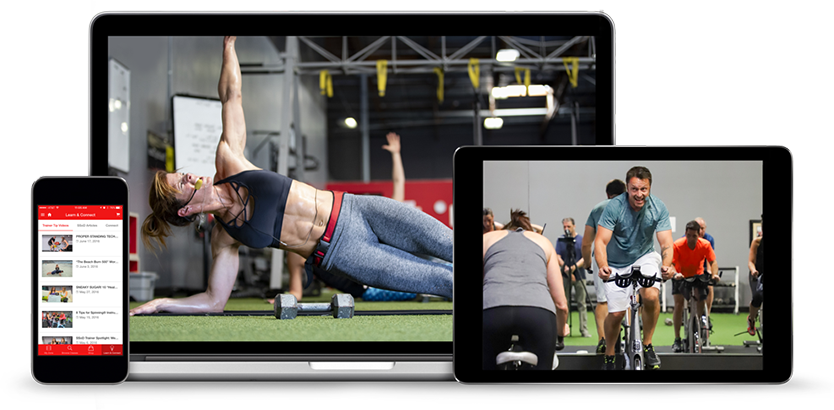 As a multi-fitness app, Studio Sweat On Demand supports health enthusiasts through spinning and body sculpting classes. The app has been featured in Men's Health, HuffPost, Romper, and Best Self.
One of the benefits of Studio Sweat On Demand is that you can use any bike with the app. Unlike Peloton, for example, which is geared toward their own products, this app will help you succeed with any cycling tool you choose.
Studio Sweat On Demand adds new classes every week on a variety of topics, such as:
Barre
Yoga
Stretching
Pilates
Dance
Tabata
Bootcamp
Spinning
TRX
Those who wish to try Studio Sweat On Demand can take advantage of the 7-day free trial they offer. To buy, choose between a monthly, semi-annual, or annual subscription.
Rouvy offers more than 300 AR (augmented reality) classes for cyclists. This app focuses all its attention on spinning and cycling vs. other apps which incorporate many exercises in one program. Some of the AR maps you can explore include Beverly Hills, New Zealand, and even the renowned triathlon route, Ironman Kona 70.3.
The Rouvy free trial period extends over 14 days and lets you choose your type of training, such as:
Training for fun
Training on real professional race routes
Training with real users
The allure of Rouvy is in the realistic outdoor atmosphere, without leaving the comfort of your home.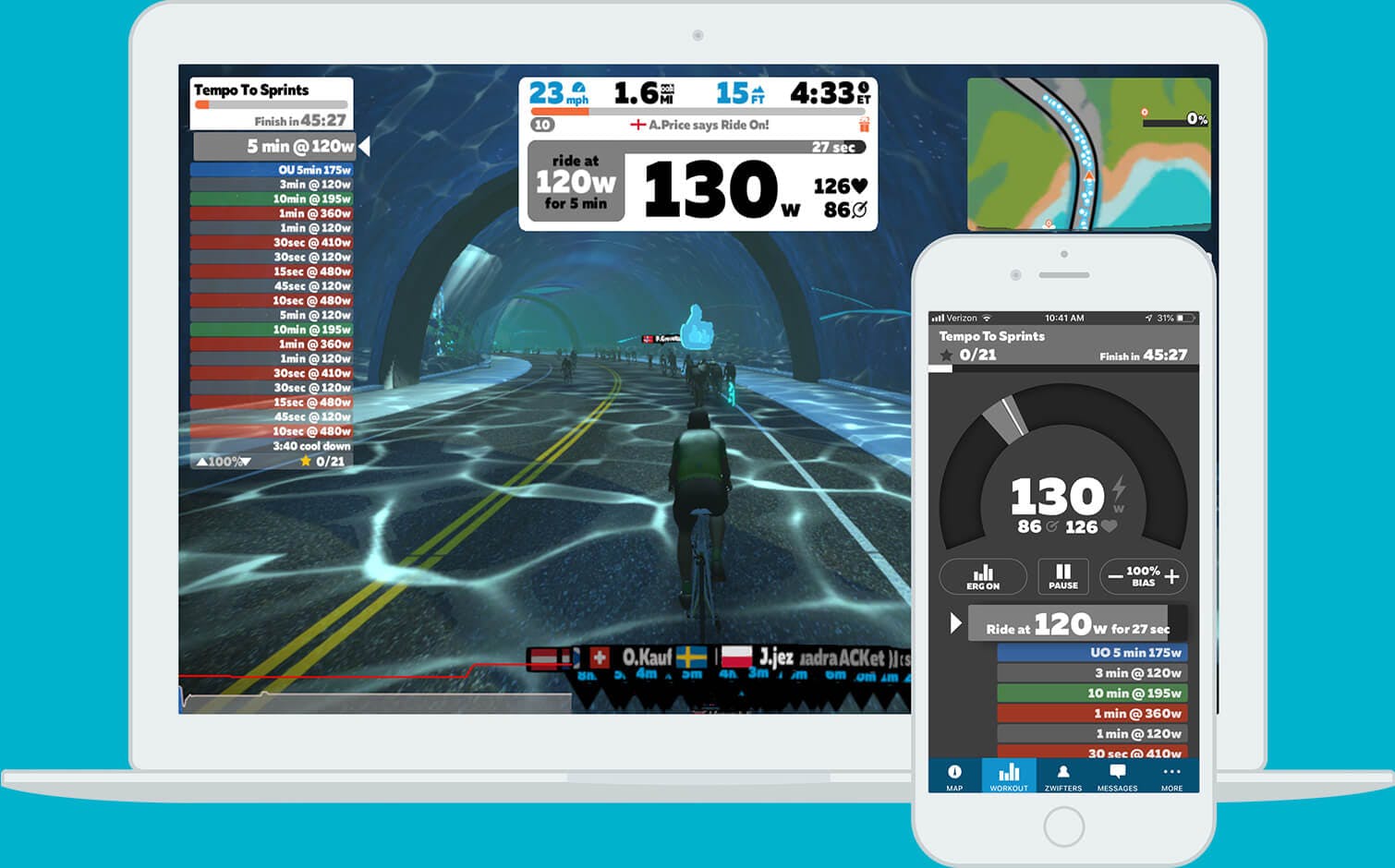 Zwift is a unique blend of reality and video game life, letting you play the role of cyclist. If you hate riding inside and wish you could be out on the trails or roads all year round, Zwift can help you embrace spinning.
Zwift is considered one of the best spinning bike apps because it offers more than 1000 unique workouts by your choice of coach. You can also choose from more than 130 bike routes spread out over 11 different locations.
Using Zwift, cyclists join the community, connecting with other cyclists for support, accountability, and social interaction.
Offering monthly subscriptions, AARMY falls into the category of the best spinning bike apps because of its dedication to its members. AARMY promises to "change your body, change your mind."
Workout options in the app include:
Cycling
Bootcamp
Mental conditioning
Stretching
AARMY lets cyclists try the app for 14-days risk-free, before committing to a subscription.
Choosing the Best Spinning Bike App
Which of these contenders is the best spinning bike app? For the most part, it comes down to personal preference. Are you looking for an app that offers more augmented reality maps? If so, Rouvy might be right for you. Looking for a spinning app that combines various workouts for off-training days? Studio Sweat on Demand could be the one.
To find the right app for you:
Take advantage of the free trials offered by many of these brands.
Cancel in time if the app isn't for you.
Explore the various features and try the app in real-time to get a feel for it.